Description
Hair Straightener Comb Features

The main function:
➊Handle silicone material: anti-scalding
❷High-end display: accurately displays temperature and power
❸Heat dissipation holes distributed up and down: it will not get hot even after long-term use
❹Comb tooth design: It holds an invention patent and is ergonomically designed. The combing process is smoother, so that every hair is fully heated; it does not damage the hair or scalp.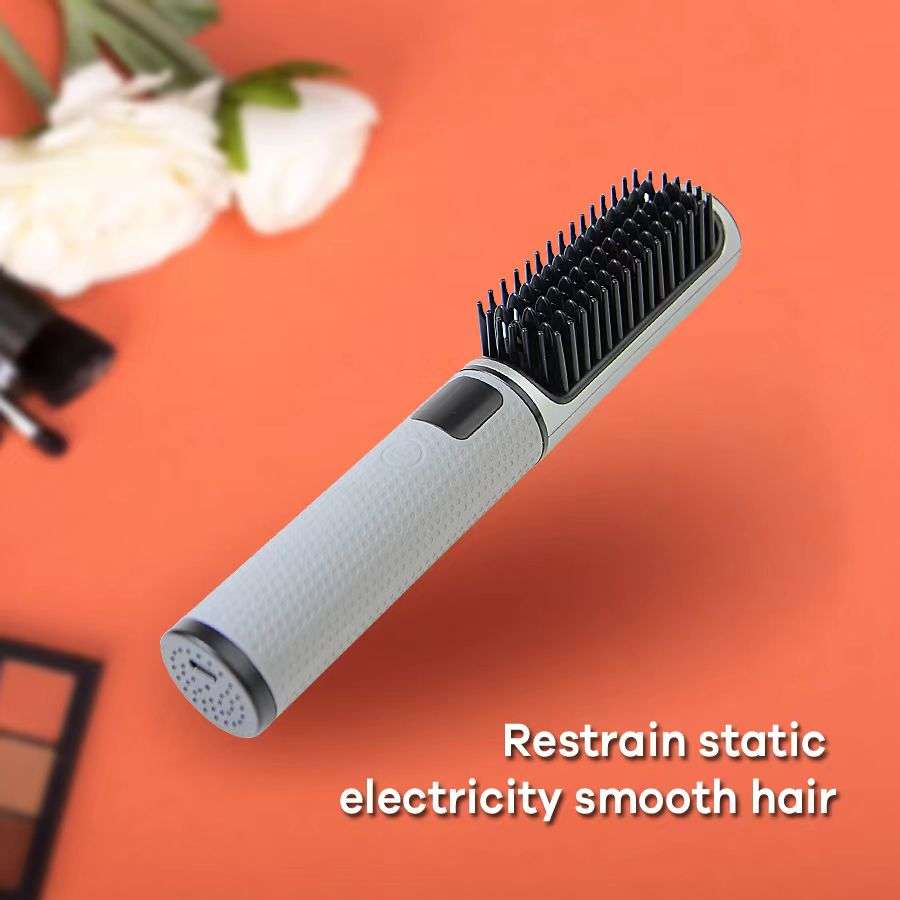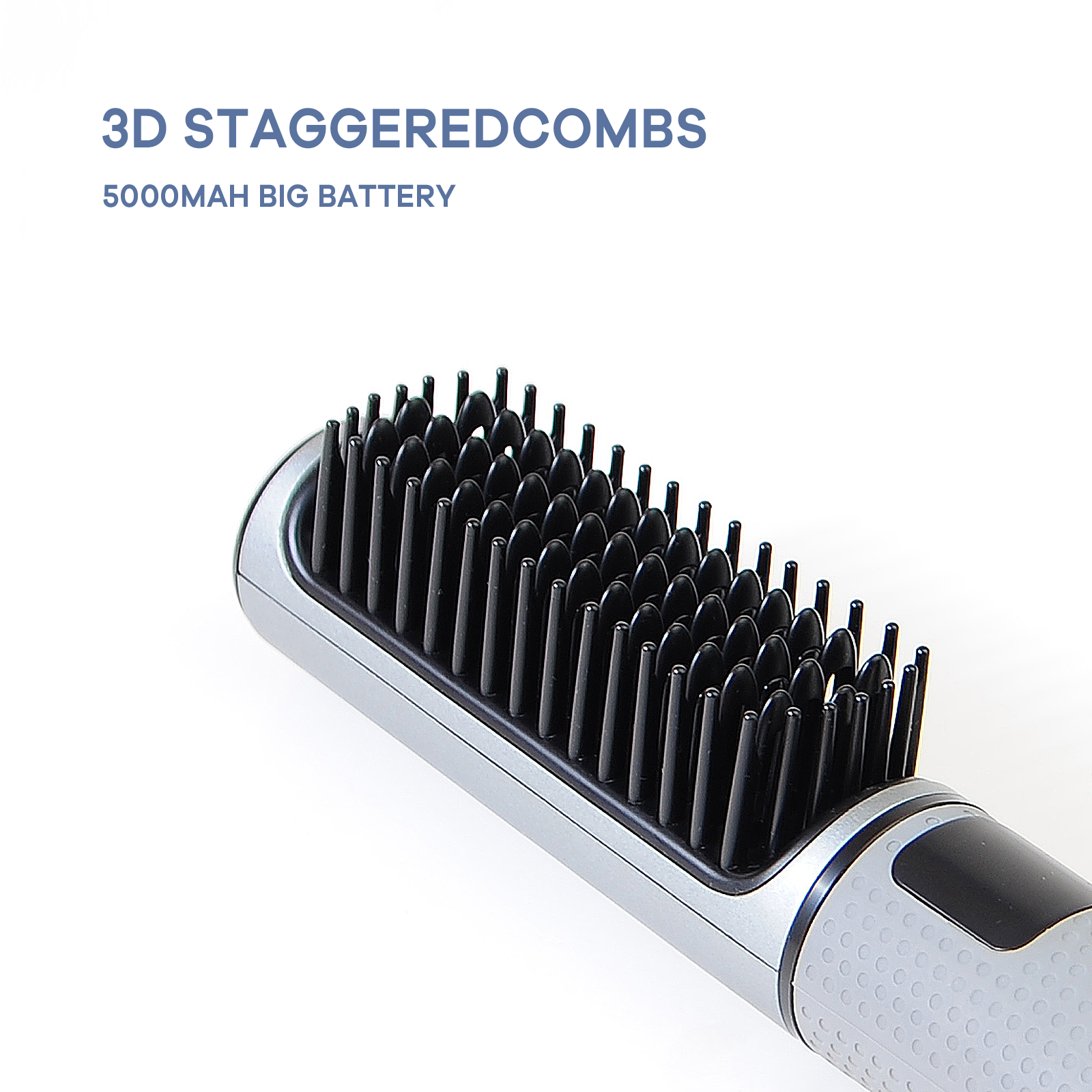 OEM/ODM Service
We approval customized customer's logo, manual, and packing box. For customized, MOQ required 500pcs.
Warranty Terms
For all of our products, the warranty is one year.
Before shipment, we will test them one by one.
Before shipment, the packing picture of the product will be sent for checking.
Sample Terms
The sample needs to be charged, but it will be refunded once you place a bulk order.
Hair Straightener Comb Operation Instruction:
Kind reminder: Best use effect
1.When combing hair, the action should be slower for the best effect;
2. It is recommended to take a small amount of hair (about three small finger widths of hair) each time for optimal results;
3.Fully charged battery, with the fastest heating speed;
4.Temperature rise time of 140 ℃/284 ℉ reaches 90 seconds, suitable for flexible hair;
5.Temperature rise time of 160 ℃/320 ℉ reaches 130 seconds, suitable for general hair quality;
6.Temperature rise time of 180 ℃/356 ℉ reaches 170 seconds for rough hair
7.Temperature rise time of 200 ℃/392 ℉ reaches 210 seconds for rough hair
Precautions during use:
1.Before using the product, please check if the battery is sufficient/fully charged
2.Keep the product clean, dust-free, free of dirt, styling spray, hair gel, etc. Do not use the product with styling mousse, styling spray, or hair gel (careless use may cause hair damage)
3.When the product is used for dyed hair, there may be some stains left on the comb teeth,
4.If it has been used for a long time, use a brush to clean the dirt on the comb teeth
5.The product cannot be charged while in use (not supported: charging while using)
6.The product cannot be immersed in water,
7.The product has 2 battery cells left. It is recommended to charge before using it
8.The charging current supports 2A and the fully charged time is about 2.5 hours. (Both smartphone chargers and charging heads are available)
Safety precautions:
1.After each use, pay attention to turning off the computer
2.Let this product come into contact with water! Do not use this product in bathrooms or other areas with a lot of water
3.When using the product, the heater will become very hot, and children should not come into contact with this product
4.If the product itself is damaged, please do not use this product again. To avoid danger, it must be repaired by the manufacturer or its maintenance department and professional maintenance personnel.