Description
High Speed Hair Dryer Features

The main function:
1. High speed hair dryer: a cost-effective choice, easy to get started with hair blowing, hair care, and styling.
2. 110000 rpm high-speed brushless motor: wind speed as fast as 22m/s, giving you a smooth and fast drying experience;
5-speed and multi-mode hair care; 3-speed constant temperature hair care; 2-speed wind speed regulation; 107g super strong wind pressure;
3. Intelligent temperature control, stable constant temperature air outlet; Supports hot air, warm air, and cold air in all three gears; Built in temperature control intelligent chip, effectively avoiding hair damage caused by overheating, perm, and temperature fluctuations
4. High speed negative ions: reduce static electricity and reject hair dryness; Simultaneously releasing high concentration negative ions during high-speed ventilation, reducing the generation of static electricity, resulting in a smooth and smooth blowing process
5. Ultra dense air inlet filter screen: detachable design, super easy to clean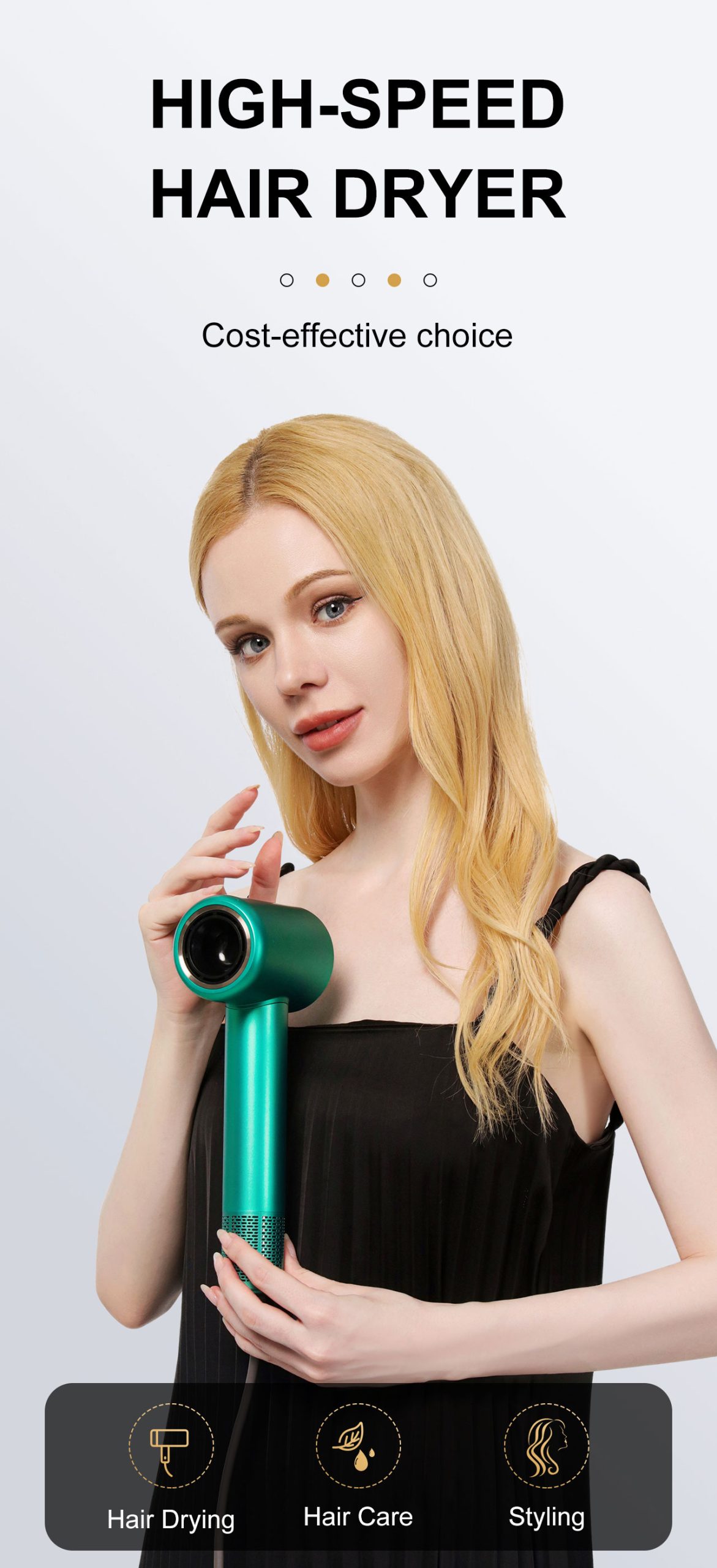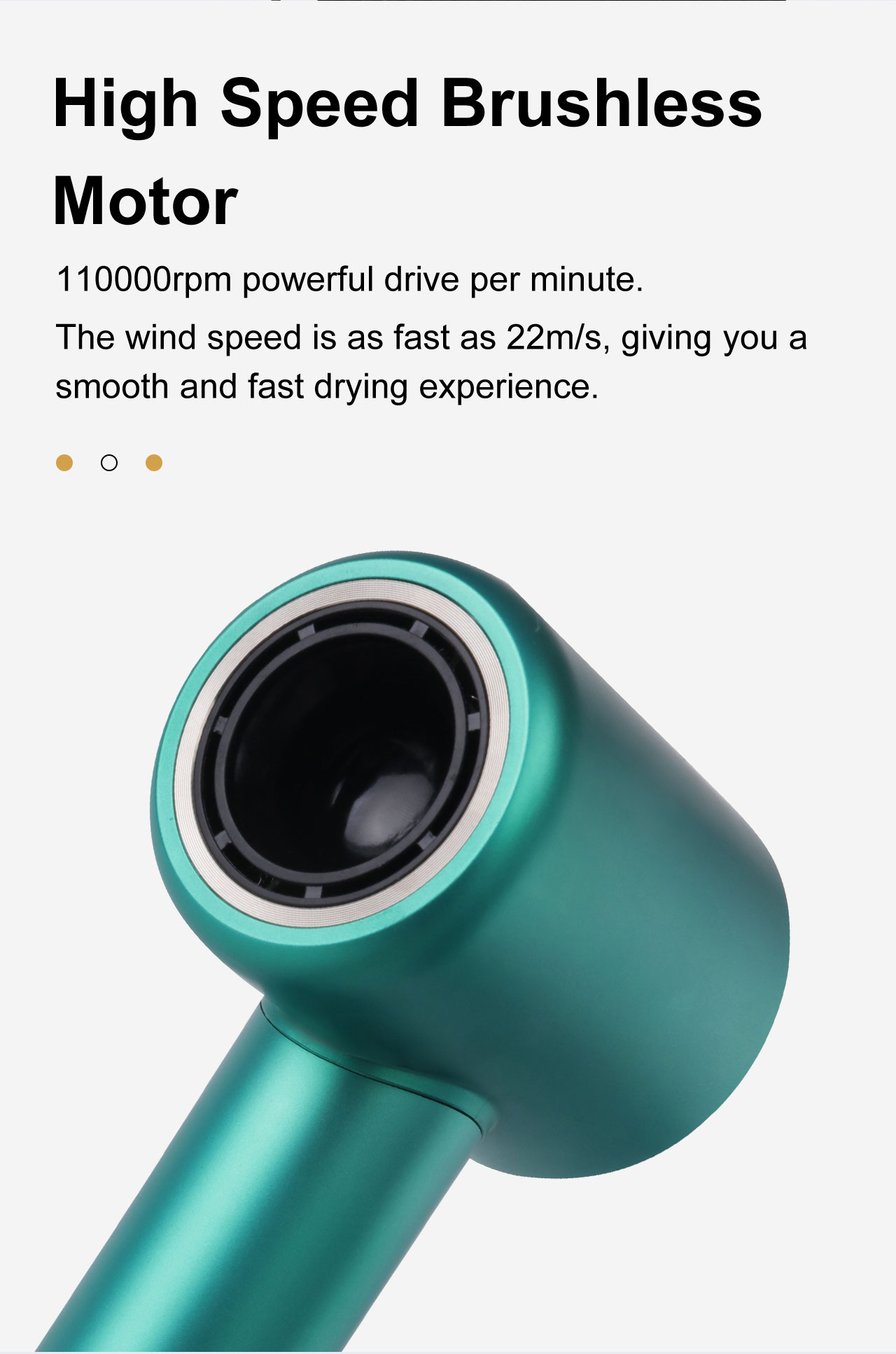 High Speed Hair Dryer Functional mode
(1)
Gear 0: Power off on/off,
I gear: low speed 90000rpm,
Second gear: high speed 110000rpm
(2)
1st gear: natural wind;
2nd gear: warm air;
3rd gear: hot air;
4th gear: cold and hot cycle mode; (6 seconds hot, 4 seconds cold, cycling in sequence);
5th gear: Hot compress mode;
(3) Negative ions;
(4) Default cold air – blue light when starting up;
Mode Key
Short press mode: Short press to switch to one gear mode at a time, followed by cold air, warm air, hot air, and cold hot cycle;
Circular light display:
1. Switch to (cold air mode) and the light color is blue,
2. Switch to (warm air mode) and the light color is orange,
3. Switch to (hot air mode) and the light color is red,
4. Switch to (hot and cold cycle mode). At this time, the light color gradually jumps to blue, purple, and red. The breathing light exchange cycle repeats.