Description
Craftsmanship of Mini Electric Shaver
[Seiko Electroplating]  Fluid light shadow art avant-garde

[Honeycomb Type Knife Net]  360° beard capture

[Six Leaf Sharp Blades]  Rust resistant and wear-resistant without jamming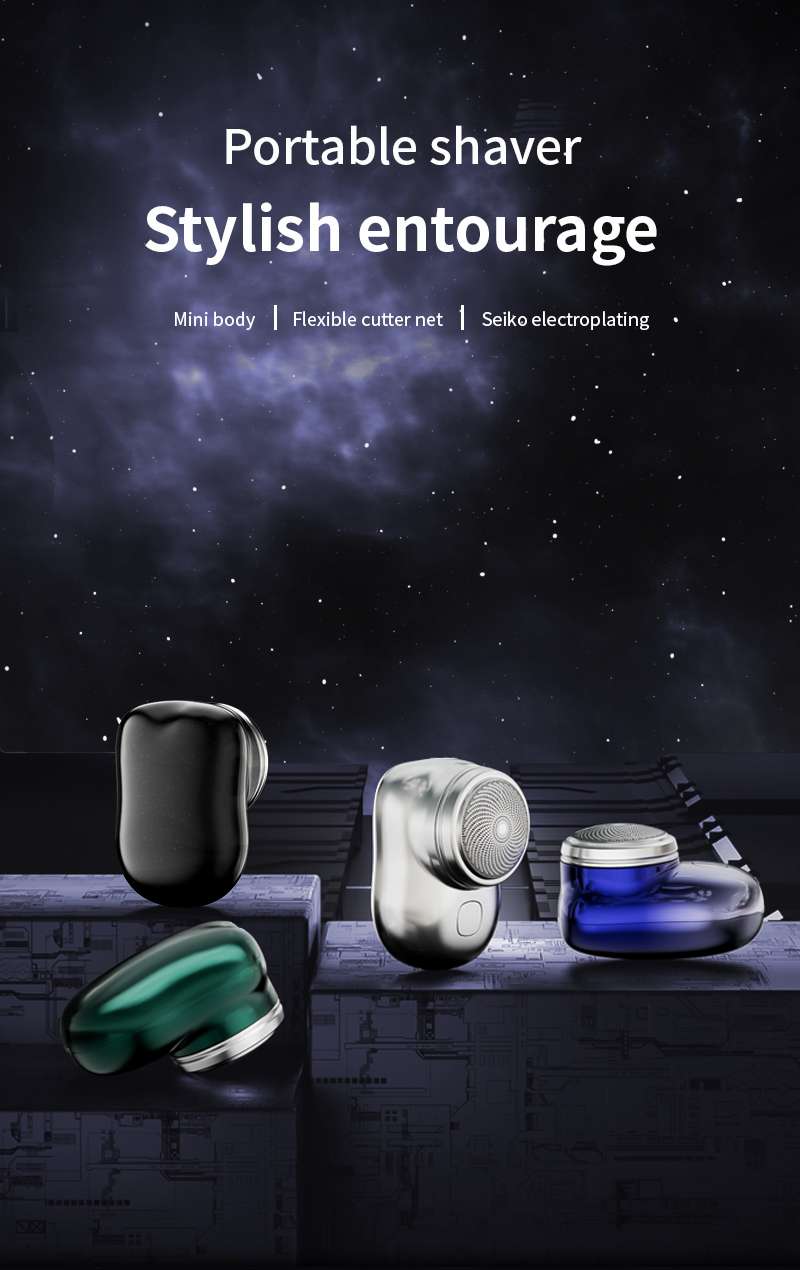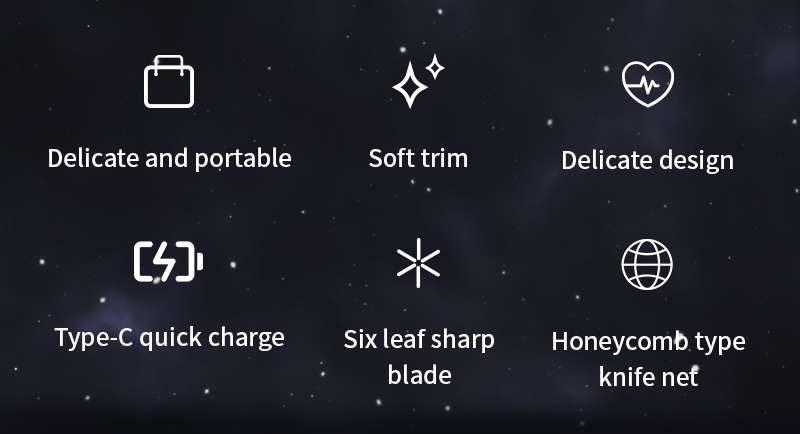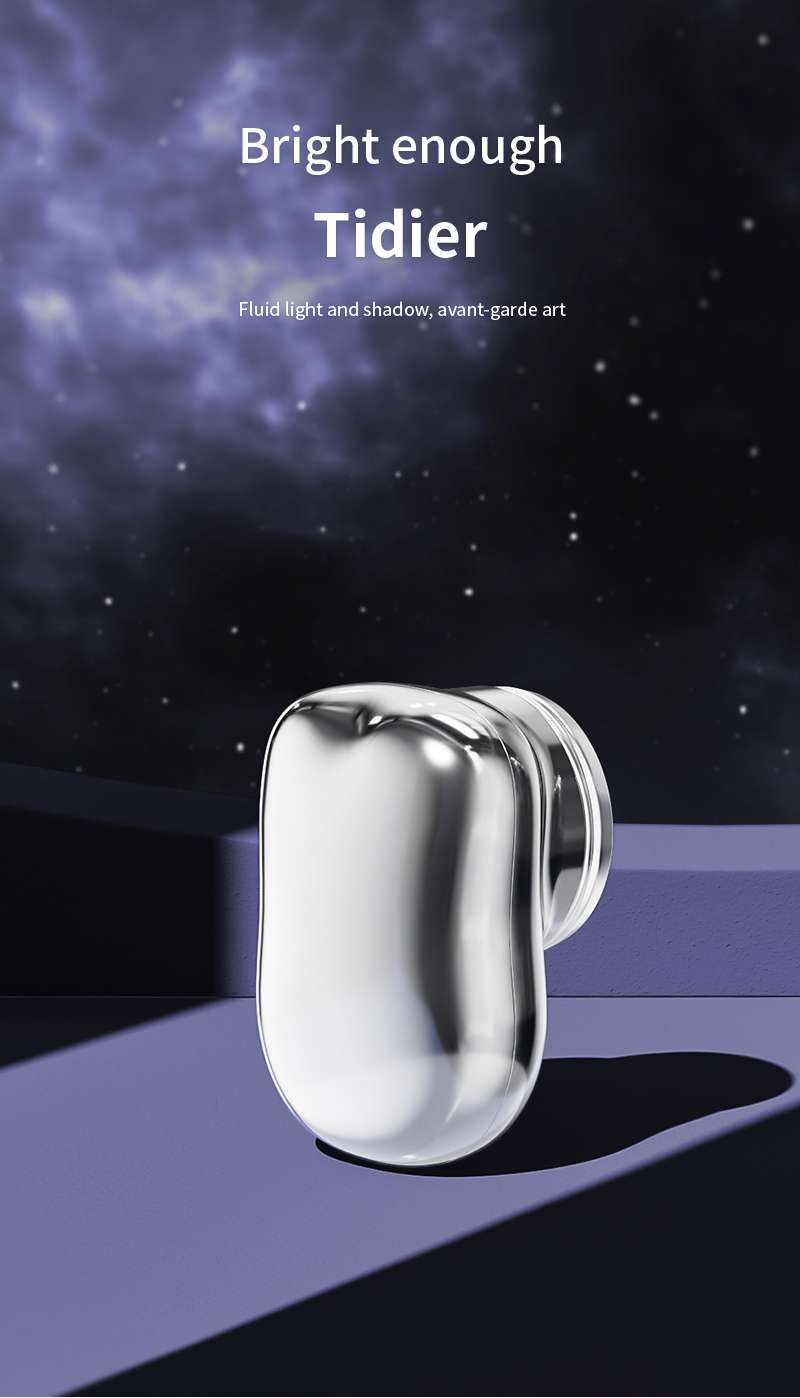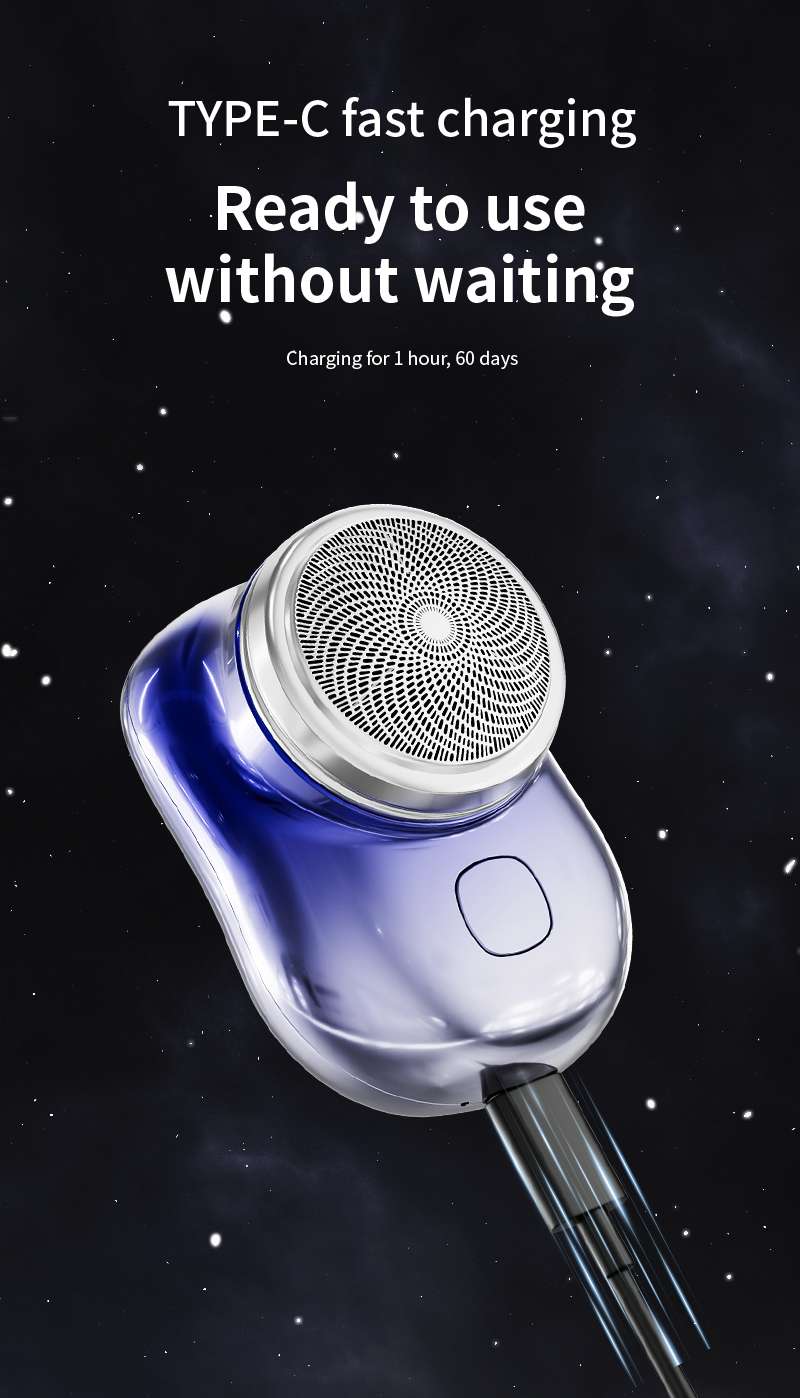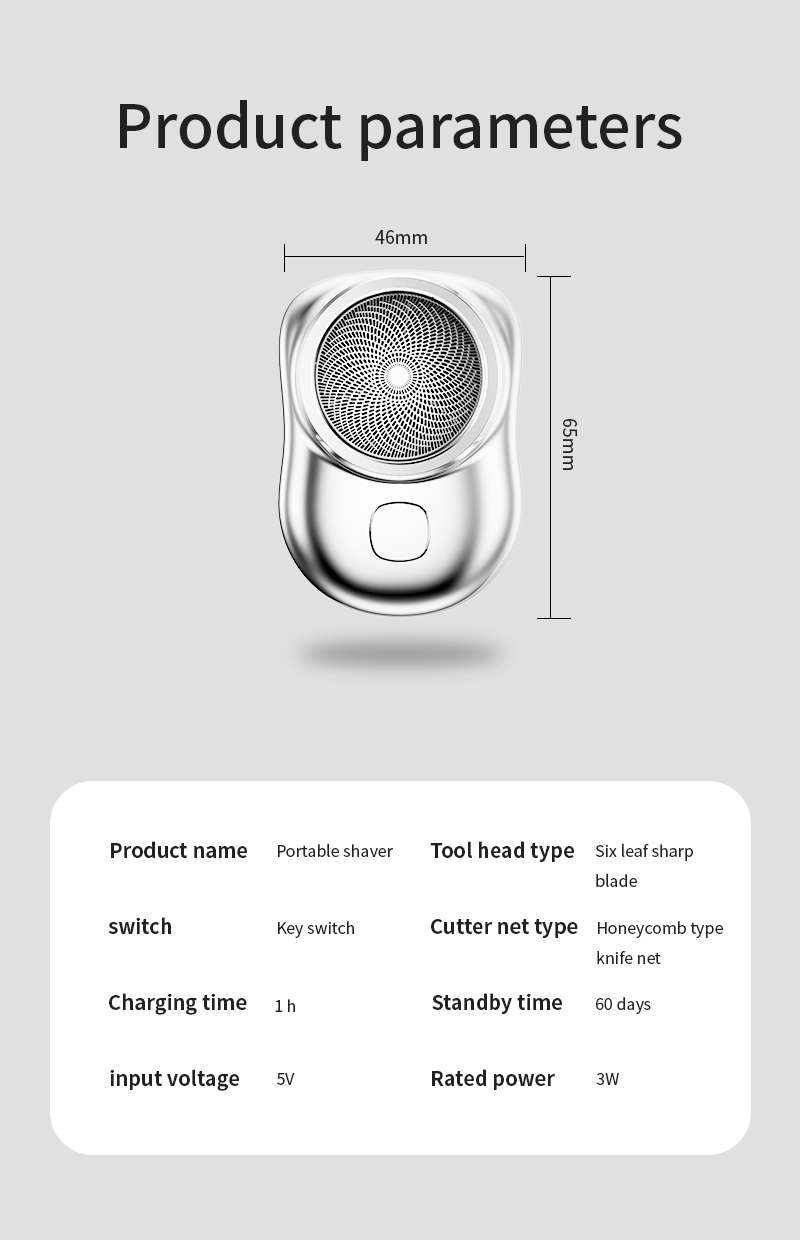 OEM/ODM Service
We approval customized customer's logo, manual, and packing box. For customized, MOQ required 500pcs.
Warranty Terms
For all of our products, the warranty is one year.
Before shipment, we will test them one by one.
Before shipment, the packing picture of the product will be sent for checking.
Sample Terms
The sample needs to be charged, but it will be refunded once you place a bulk order.
Mini Electric Shaver Operation Instruction:
Check/confirm before use:
1. After the product package is unwrapped, check each component according to the contents of the package list and ensure the each component is in good condition;
2. Screw the net cover of the tool head to confirm the reliable and effective installation of the tool head assembly;
3. Check the battery power and charge if the power is insufficient;
4. After checking the above contents, you can start the shaver normally.
Start/stop:
1. Press the power switch, you can start the shaver, and the screen displays the state of electricity;
2. Long press the power switch for 4 seconds to lock the machine, then press the power switch for 4 seconds to unlock;
3. When the shaveer is working normally, press the power switch once to turn off the shaver;
4. Anti-error contact switch, continuous  work for 5 minutes, automatic power protection.
Clean:
1. Ture off the power supply of the shaver, twist the net cover of the knife head, use the brush to clean the part of the tool head component for water rinse;
2. When cleaning the tool head assembly, exercise caution to avoid skin injury.