Description
Functional characteristics of Mini Face Cleansing Brush
1. Product function: dean, makeup remove and massage
2. Exquisite appearance, portable
3. Waterproof
4. Multi-gear adjustment
5. Long endurance, once recharging can be used for several times
Introduction of Mini Face Cleansing Brush
The product employs the broom bead with special material and technology, which will have a better cleaning and lubricating function. In addition to utilize the comfort of the material, if also has the vibrating massage technology, thus having better cleaning and beautifying functions.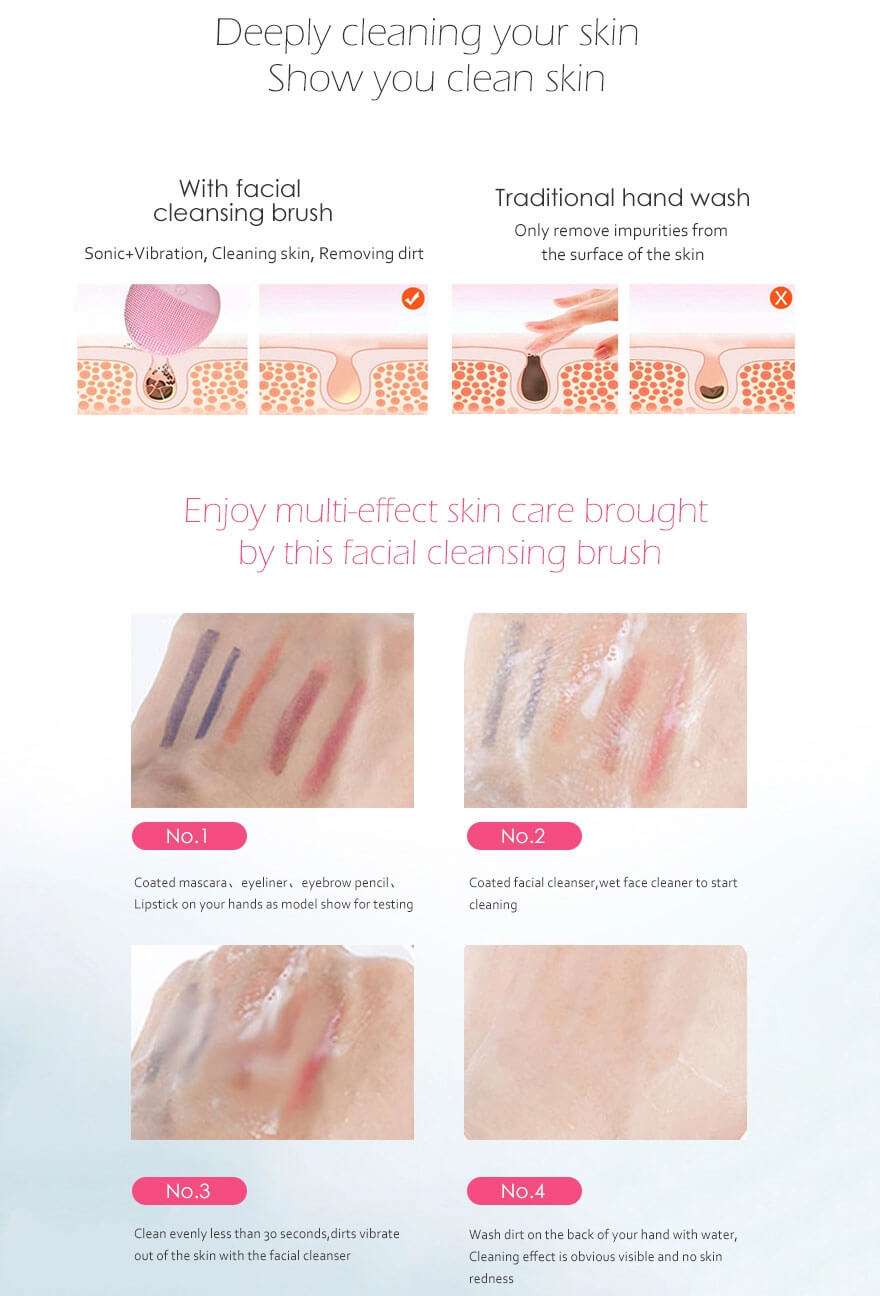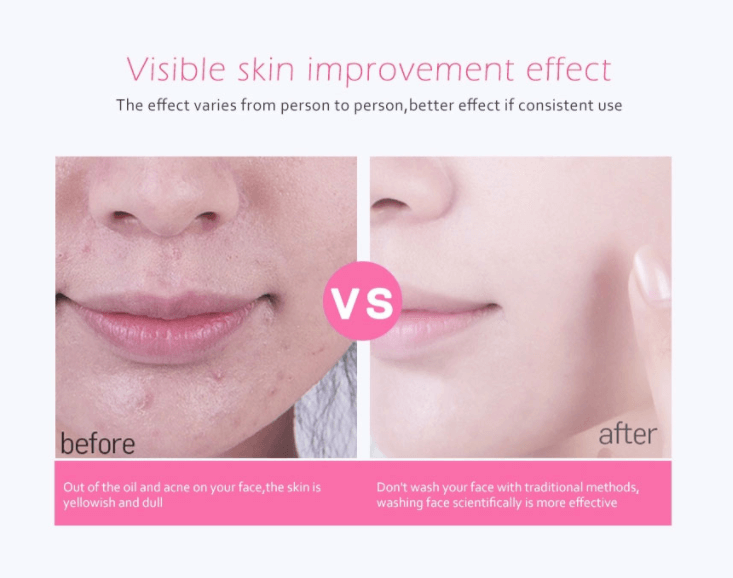 OEM/ODM Service
We approval customized customer's logo, manual, and packing box. For customized, MOQ required 500pcs.
Warranty Terms
For all of our products, the warranty is one year.
Before shipment, we will test them one by one.
Before shipment, the packing picture of the product will be sent for checking.
Sample Terms
The sample needs to be charged, but it will be refunded once you place a bulk order.
Tips for using Mini Face Cleansing Brush:
●Please do not use it in charging.
●lt is not alowed to place the product in the place with high temperature or close to fire.
●Please do not dlisassemble or modify the product.
●Please keep the product away from the children.
●The product body has waterproof insert washing.lt is not allowed to rinse the product directly, thus avoiding damaging the product.
●After using, please wash the instrument with dean water and then wipe it with dry towel slghtly.
●Please do not use the cleansing instrument with silion dissoluble or granular cleansing cream, thus avoldling damaging the instument.
●Please consult the doctor immediately if your skin has any uncomfortable condition.
●The pregnant women,people who have inflamed skin,burnt skin, serlous acne, pacemaker in body or suffered from big operations are not allowed to use.
User Manual:
Two times for every day, with every time lasts for 1-2 minutes. Wash the face skin with warm water. Apply a small amount of deansing cream to the jaw, forehead, nose and cheeks. Press the starting button to start the washing instrument(press +,- to regulate the proper frequency). Revolve the washing machine slightly on the skin for circling motion. Starting from side face, it will have circling motions on the cheek, nose wing and forehead. Every area will be cleaned for about 15s.