Description
Ultrasonic Skin Scrubber Features:
Ultrasonic High-Frequency Vibration, Strongly Remove Blackheads
Positive and Negative Ion Pulse, Import and Export, Speed Up the Export of Foreign Bodies in the Skin and Promote the Absorption of Skin Nutrients.
EMS Current Tightens Sagging Skin, High-Frequency Vibration, Get Rid of Blackheads, Clear Out Acne, Reduce Oil, Lift and Tighten Face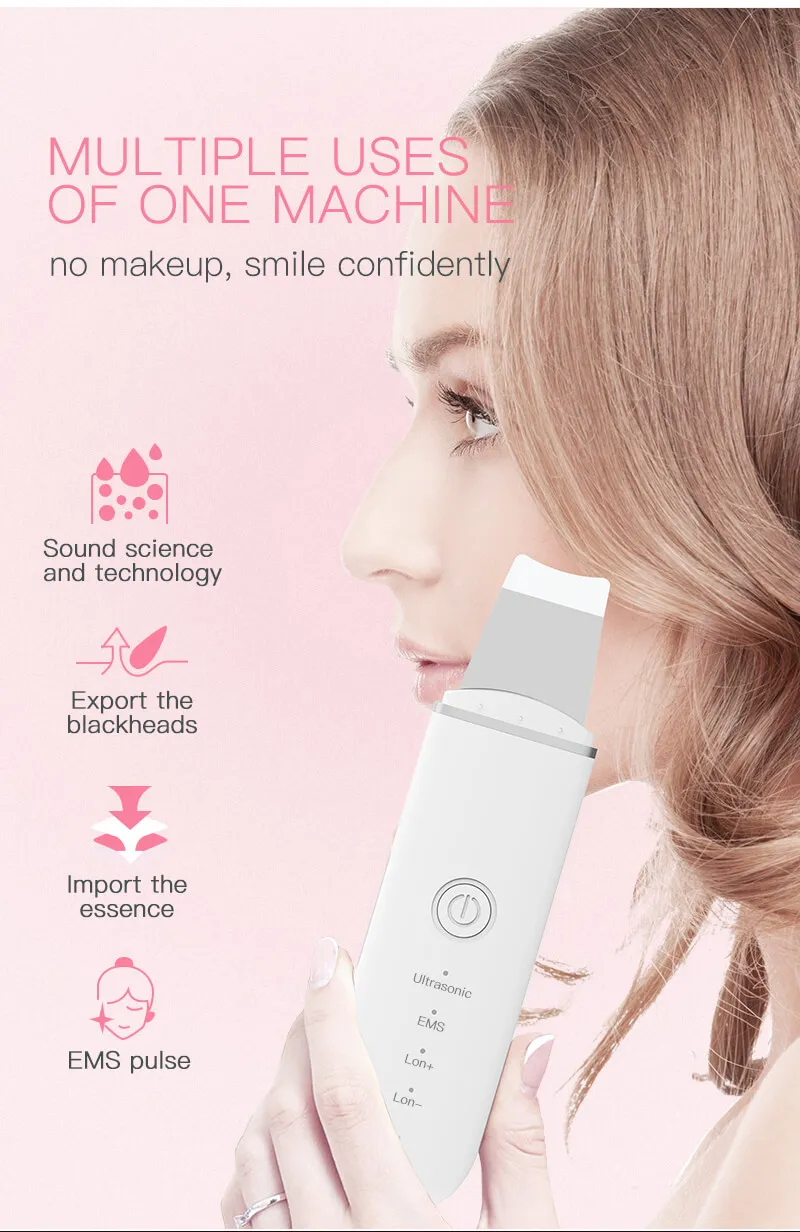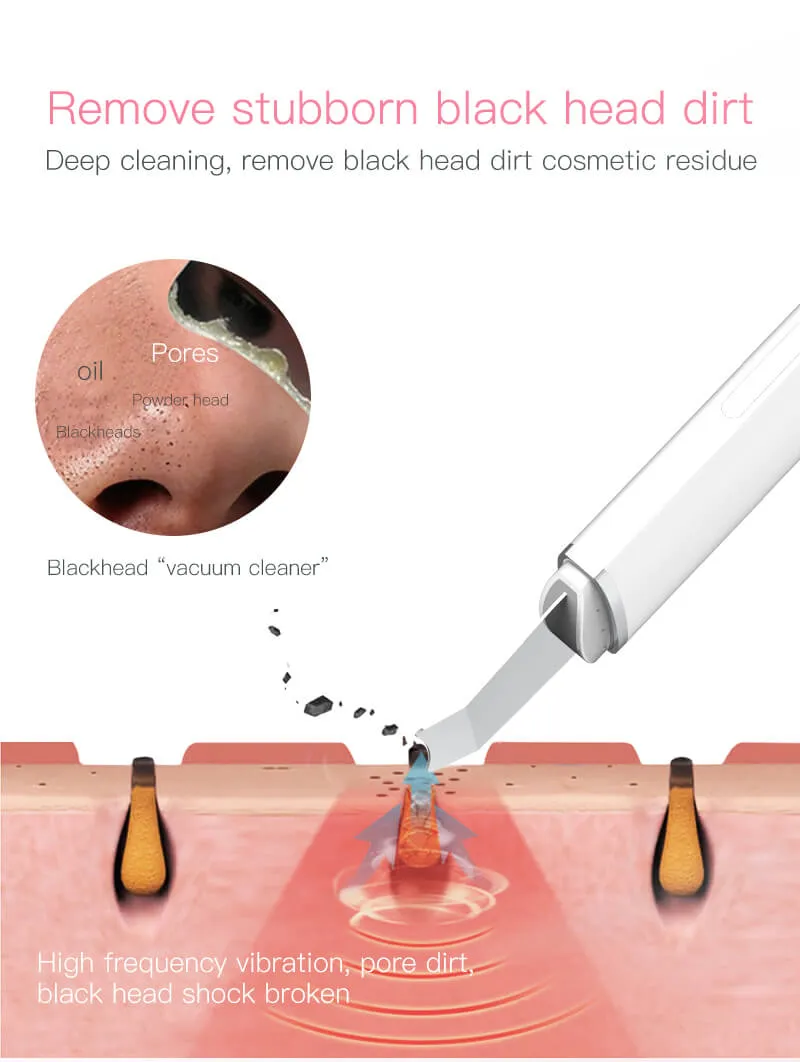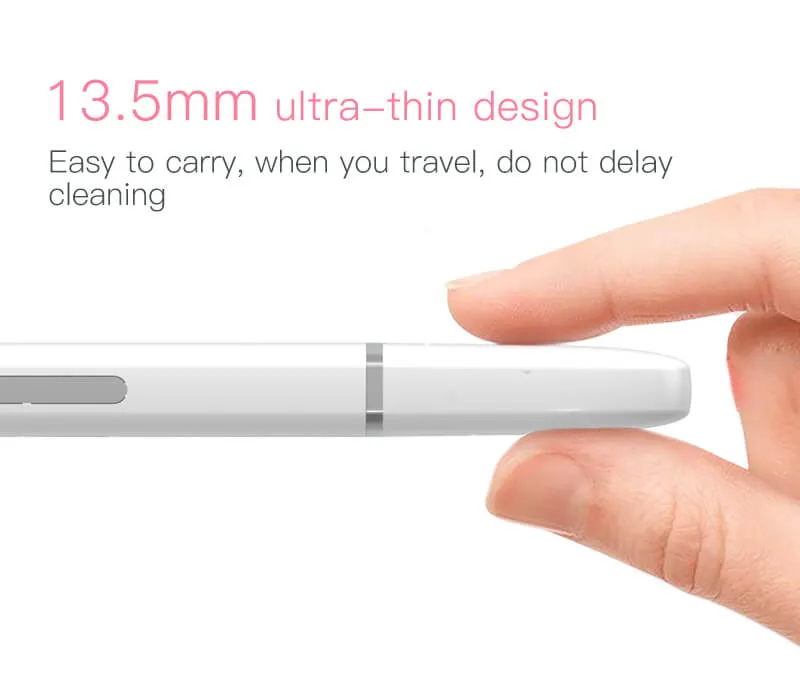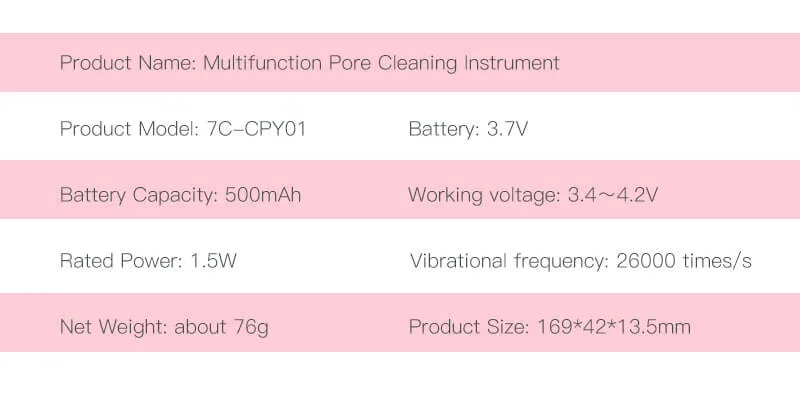 Ultrasonic skin scrubber instruction
Preparationprior touse
1. For the first use, please charge the machine for 2h.
2. Press and hold the key for 2 seconds, turn it on or off, and press the key to switch the function.
3. Clean the shovel of machine with a piece of clean cloth or cotton pad.
4. Apply the cleanser solution or clean water to the skin.
5. When there is no power, automatically turn off after the two drops sounds. When charging, the lights are lit one by one, fully charged and the lights are all on.